Looking for a job with OnTrack Rogue Valley? We are an equal opportunity employer. OnTrack Rogue Valley does not discriminate against applicants or employees based on race, color, gender, religion, age, national origin, physical or mental disability, sexual orientation, gender identity, family relationship, marital status, veteran status, military service, employment status, or any other classification protected by local, state, or federal law.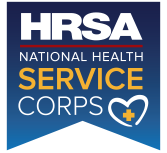 OnTrack Rogue Valley is an National Health Services Corps-approved site, which means you may be eligible for student loan repayment assistance while working for us. Find out more information here.
If you would like to apply for a position at OnTrack Rogue Valley, please complete the following application and send completed application, resumé and cover letter to jobs@ontrackroguevalley.org
Current openings:
Bi-Lingual Resource Specialist CRM
Counselor-In-Training Direct Care
CADC I (Certified Alcohol and Drug Counselor)
QMHP (Qualified Mental Health Professional)
Residential Support Staff (full-time and on-call positions available)
Please do not send in unsolicited applications. Thank you.