Overcome your substance use through counseling, education, skills training and
stable housing that sustain your recovery.
Call 541.772.1777 (Medford) or 541.955.9227 (Grants Pass/Cave Junction) to schedule an appointment.
OnTrack also offers DUII education, anger management and domestic violence counseling, and a Teens Program.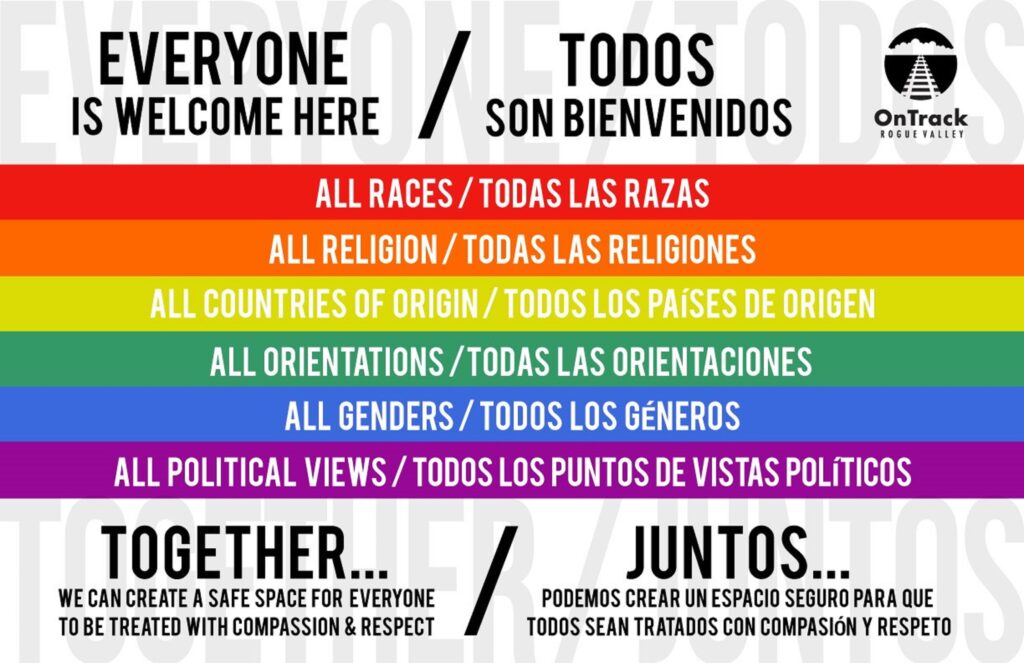 CARF International accreditation demonstrates an agency's quality, transparency, and commitment to the satisfaction of the persons served. CARF International is an independent, nonprofit accreditor of health and human services.
Compassion. Excellence. Respect.
For over 50 years, OnTrack Rogue Valley has provided vital addiction treatment and recovery services. We offer outpatient and residential treatment options for adults and teens for substance abuse and addiction, DUII, domestic abuse and other behavioral health issues. Explore our programs
Testimonials from our clients:
"My counselor was a very empathetic, compassionate person, with a deep understanding of my particular situation and issues. This was a big part of my recovery."

"I learned to believe in myself, take care of my kids, work hard, and be there for my family."

"All the tools I needed to live successfully in life were given to me. I am a success story. I am truly grateful for the Moms program. Not only did it help me - it gave my child a second chance."

"I have one week left in this program. I leave with new hopes and dreams for a better future."
Appointment and Insurance Information:
Please see below for office hours for our various locations.
Walk-in assessments are available in our Medford and Grants Pass locations Mon-Fri at 8 AM. For scheduled assessments, call the office at the numbers listed below.
When you come in for your first visit, please bring a valid form of identification, proof of insurance and a list of current medications. An initial intake/assessment appointment takes approximately two hours.
Oregon Health Plan (OHP) and most major health plans are accepted. For those without insurance, we offer a sliding fee scale.
OnTrack Rogue Valley serves all individuals regardless of inability to pay. Discounts for essential services are offered based on family size and income. For more information, ask at the front desk.
OnTrack atiende a todos los pacientes independientemente de su incapacidad de pago. Se ofrecen descuentos para servicios esenciales dependiendo del tamaño y los ingresos de la familia. Para más información, pregunte en la recepción.